A for-sale desert
A serious lack of homes for sale over the last 18 months has made house hunting in 2022 quite a challenge.
It can feel like whenever you find a listing that meets your needs, your offer gets buried under a pile of competitive bids.
However, inventory normally recovers by the end of summer. And 2022's significant mortgage rate growth could help bring back this typical seasonality.
By late summer and early fall, there should be a bump in listings for buyers to look forward to.
Are more homes coming to the market in 2022?
In a normal year, available homes for sale become most plentiful sometime between July and September. While recent history has been anything but normal, 2022 could start heading in that direction.
"An inventory peak in late summer or early fall is the most likely scenario, given how the market returned to normal seasonal trends in 2021."

–Jeff Tucker, senior economist at Zillow
About 64% of prospective home sellers plan to list their properties by the end of August, according to a Realtor.com report. In even better news, a 43% share of those selling have expected prices below $350,000 — the range most first-time buyers target — and 22% anticipate listing between $350,000 and $500,000.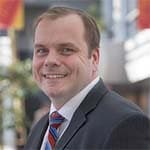 Len Kiefer, deputy chief economist at Freddie Mac
"Buyers have been thrown for a loop because of how frenetic the housing market is and how fast homes are selling. I anticipate we get a much more typical seasonal pattern this year; people start listing in the spring, and of course, activity heats up too. Then the homes that didn't sell through spring and summer sit on the market and that's where you see inventory pick up."
Click on the link below to continue reading
https://themortgagereports.com/91026/housing-market-inventory-peak-summer-2022