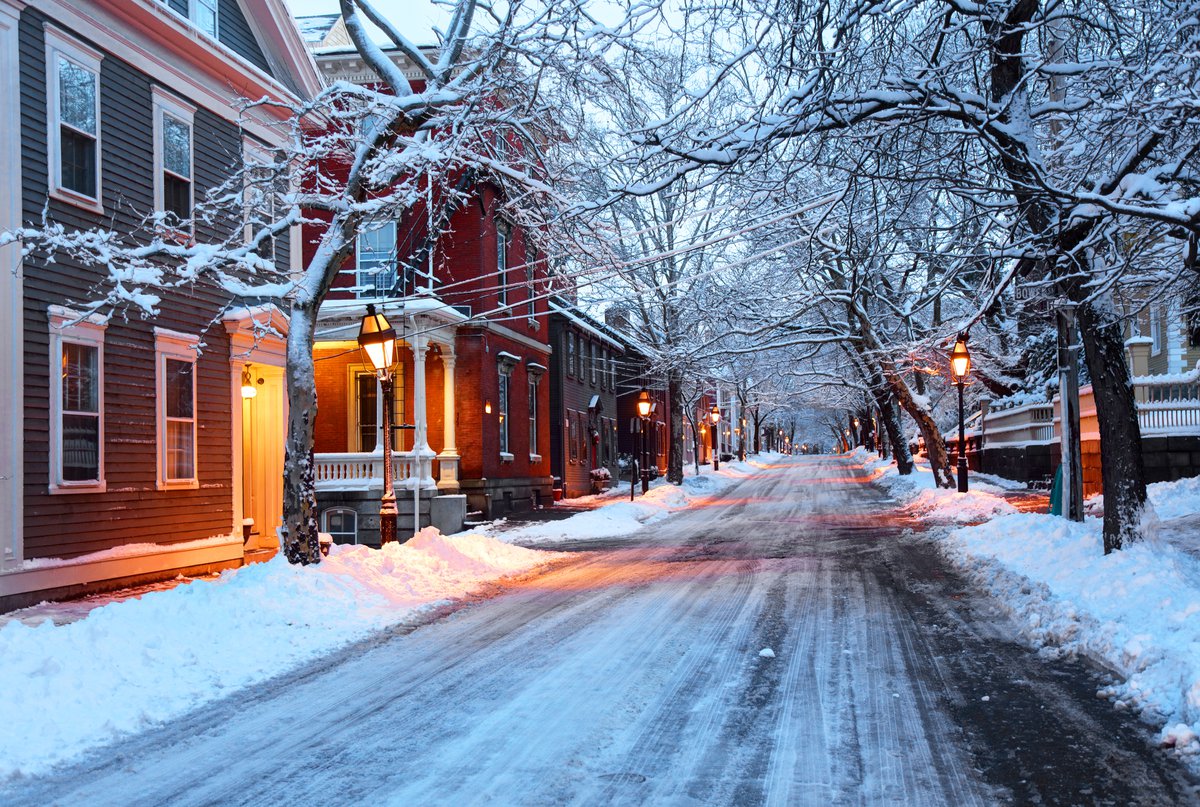 The holidays are a busy time for everyone. And adding extra work to the mix? That's probably the last thing you want to do as December approaches.
But what if that bit of extra work could save you money? Better yet, what if it could make you money in the long run?
It might not seem like the perfect time to buy your next investment property (especially with all those gifts and travel costs on the agenda), but really, winter is the prime time to buy a house — especially if you want leverage with pricing.
Have you historically steered clear of a home purchase around the holidays? Here's why you might want to rethink that decision:
You have more leverage
Simply put, there's just less competition in the winter. The weather's cold, families are saving up for the holidays, and most people just aren't looking to make a big purchase or move this time of year. As such, multiple-offer situations are rare in the winter (just 10% of Redfin buyers faced one in November), and sellers are forced to be a little more flexible in their demands. Ultimately, that means more leverage for you during negotiations. Ask for concessions or closing costs, offer a lower bid, and include all the contingencies you want. The power is in your hands.
Prices are more affordable
With demand lower, pressure on pricing lets off, too, and that means more affordable home prices on the whole. According to ATTOM Data Solutions, December is the single best month to buy a home, offering buyers the biggest discount off market value. (Ohio buyers save the most, apparently, with a 7.2% discount.) If you're a fix-and-flipper, that equals a bigger return on investment (ROI) on the sale end, and for rental investors, it could mean more cash to prep the home for tenants. Either way, you win.
Contractors aren't as busy
The holidays are slow across the board — especially for contractors. Most homeowners are saving their cash this time of year, and they aren't remodeling or doing any home projects. This means contractors are 1) more available and 2) more likely to strike a deal than during other seasons. You'll also see similar conditions with real estate agents, inspectors, movers, and other vendors.
You can judge how the households up to harsher weather
If you're buying a house in a colder climate, you get an extra bonus: the chance to evaluate the home's harsh-weather stamina. Does the house heat well? Is the insulation adequate? Are there worrisome ice dams on the roof? You can also see how the home looks in the winter once the foliage is gone and snow is on the ground.
You might see a faster closing
Mortgage lenders, much like contractors, see less work in the winter, too. That often means better service for those who do buy a house and — a big bonus — faster closing times. Who wouldn't want that perk?
You can lock in a low rate
Now this one isn't true for every winter, but it's certainly true in 2019. According to Freddie Mac, mortgage loans are clocking in with average rates well below 4% (as of mid-November), and forecasts have that staying steady for at least the next few months. Low rates mean lower payments, more buying power and, of course, less interest paid over the life of the loan — all huge advantages as an investor.
You might get some extra tax deductions
If you get the purchase in before the end of the year, you might get some extra write-offs, too. You can deduct property taxes, mortgage interest (up to a certain threshold), and mortgage points from your annual returns. You also might be able to write off mortgage insurance costs if your loan comes with them.
Best days to buy a house
Those aren't the only perks, though. If you time your purchase just right, you could save another 1.3% on your next investment property. According to ATTOM Data Solutions, purchases that close on December 26th see a 1.3% discount compared to other days of the year. It averages out to be about $2,500, though the savings could be more, depending on the purchase price.
Six other December dates offer big savings, too. On December 4th and 7th, buyers save 1% on average, and on December 1st, 21st, and 29th, they save around $1,000 or more. That's a new fridge, a larger down payment, or just $1,000 more in your pocket once all is said and done.
The bottom line
We all have a lot going on during the holidays, but if another investment property is anywhere on your radar, you might consider making some time to shop around this winter. The savings may be well worth the extra effort.