Great News, According to Downtownreno makeover.com UNR is getting more Student Housing!
CANYON FLATS IN DOWNTOWN RENO

by Mike Van Houten
Canyon Flats is a large four-story student housing project located on the corner of 6th Street and Center Street, wedged in between Center and Virginia Streets in an L-shape.
It will be a 158-unit Student Housing Project constructed on a podium slab that will house up to 508 students of the University of Nevada.
The student housing development will include:
Fully furnished one, two, three, and four-bedroom apartment plans
Pet-friendly spaces
Roof top deck with a pool
24-hour fitness center
Study rooms on every floor
Coffee bar
Cable & Wi-Fi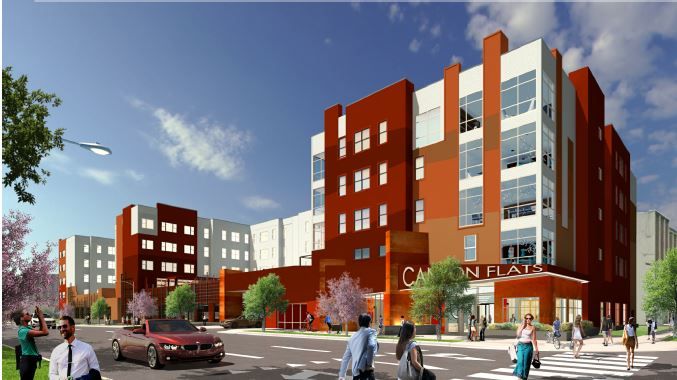 For more info click Link:
http://www.downtownmakeover.com/canyon-flats-downtown-reno